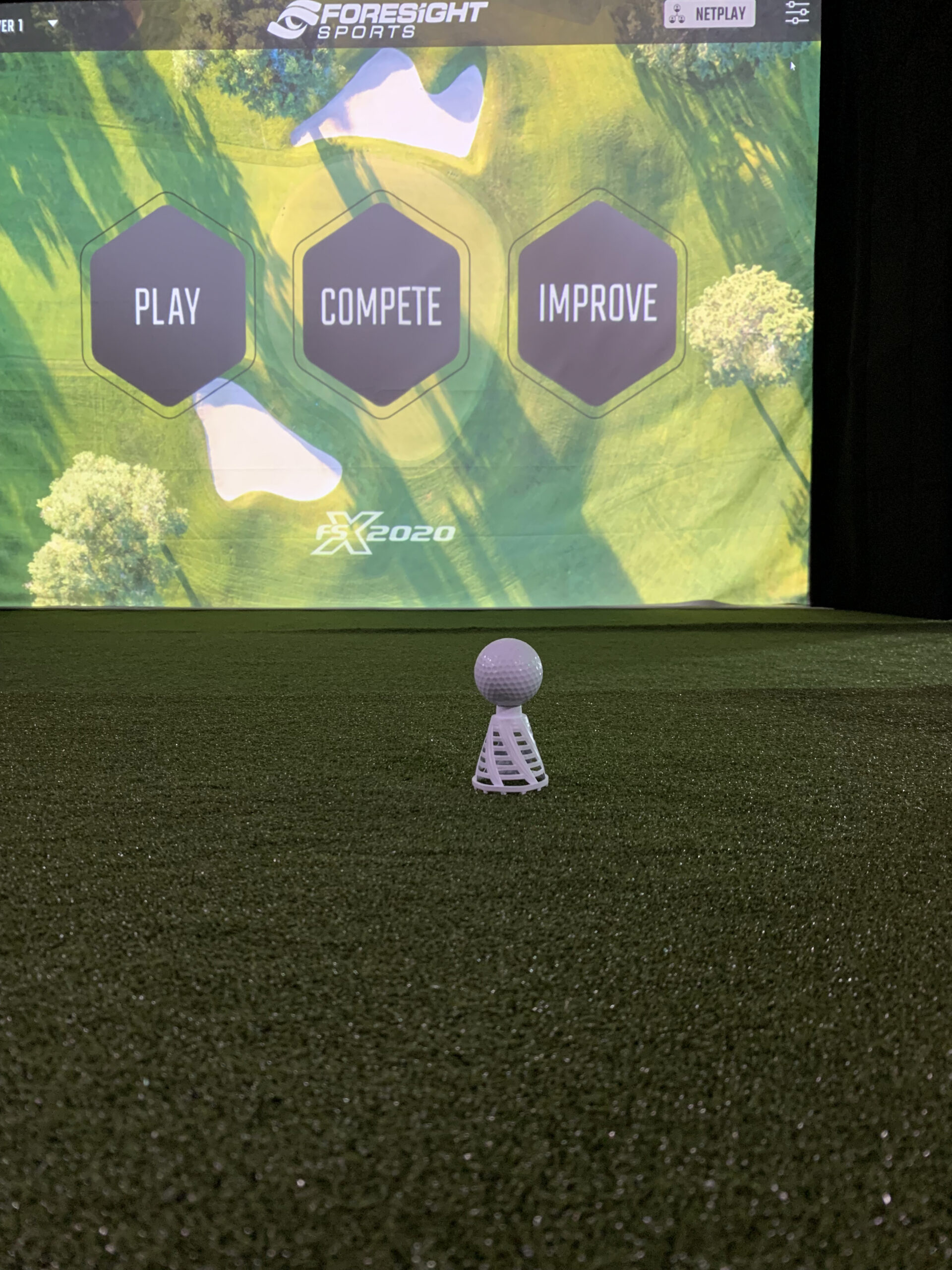 Stadium Grill's Indoor Golf Simulator
Since 1998, Stadium Grill in Mentor, Ohio, has been serving sports bar favorites, including burgers, nachos, the best pizza in town, wings and beverages to wash it all down. Patrons know Stadium Grill as the place to watch a game in a small-town atmosphere full of like-minded fans — even if they pull for opposite teams. Sports fans love the camaraderie, competition and even a little trash-talking while watching big games on Stadium Grill's eight flat-screen TVs. If you enjoy watching your favorite golfers on our TV screens, you'll love taking on challenging courses and testing your skills with our golf simulator.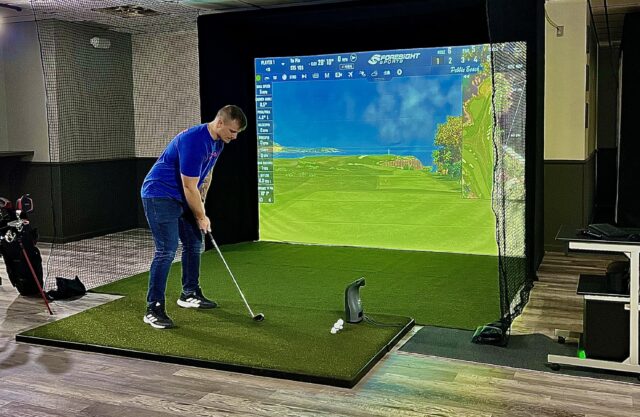 What Is a Golf Simulator?
A golf simulator is a computerized alternative to playing golf on a course. Golf simulator software mimics the challenges and conditions of actual golf courses. The simulator allows you to try your hand at many of the courses pro golfers play. You'll appreciate the realistic graphics, movement and scenery you see on famous courses, including lush green fairways, ocean-side greens, fairways, bunkers and trees.
Not only will you find our golf simulator entertaining but it can help improve your skills, whether it's getting your stance right, swinging the club or practicing putting. You don't need to be a regular golfer to enjoy and benefit from our golf simulator. If you're interested in learning the game, the simulator can be a fun and risk-free way to get started.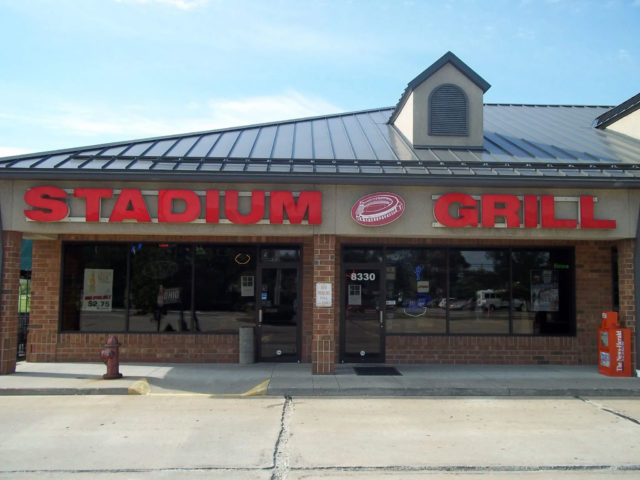 Enjoy an Outing With Family or Friends
You can join a friendly competition with your friends and family or bond with new friends who share your enthusiasm for the game. There's no worry about rain or cold weather because, at Stadium Grill, you can enjoy the game year-round with your favorite foods and beverages just a few steps away. If you're looking for something interesting to do on a date, for a friend's birthday or as a way to entertain a business associate, our golf simulator makes it easy to plan a special activity. Stop by Stadium Grill in Mentor, Ohio, grab a bite and take a swing!