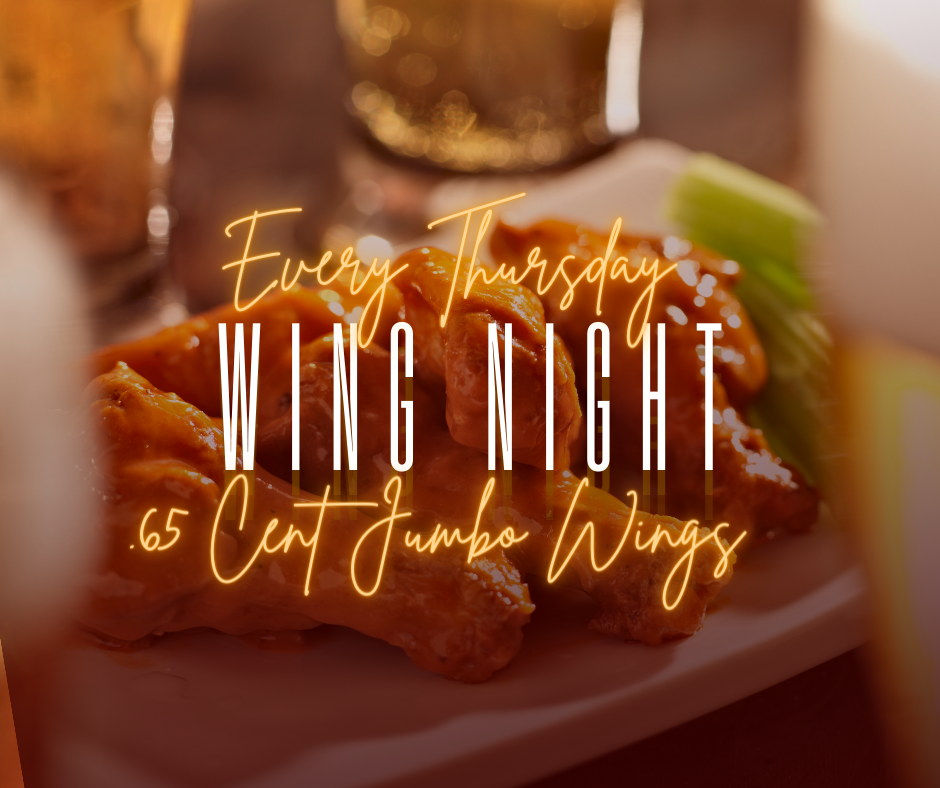 If you're looking for the best wings in Mentor, Ohio, look no further than Stadium Grill's Wing Night Thursday! Every Thursday, Stadium Grill serves up some of the tastiest wings you'll ever try while offering a great atmosphere and a fun time.
3x Winner of 'Best Pizza in Lake County, our Wing Night doesn't disappoint! BBQ, Mild, Hot, Spicy BBQ, Smokey Bacon Ranch, Teriyaki, Garlic Parm, Hot Garlic Parm, Honey Mustard, and Red Right 88 sauces – mouth-watering and only .65c. Come early, because we even offer a dine-in only special from 3 pm – 6 pm where our jumbo wings are only .25c!  
Our wings are perfectly cooked with crispy skin and juicy, tender meat bursting with flavor.
What sets Stadium Grill's Wing Night Thursdays apart is the value and the fun you have. Every Thursday, customers can get our famous jumbo wings for 65 cents a pop. This is an unbeatable deal that's hard to pass up, especially considering the quality of the wings you'll be getting. In addition to the wings, Stadium Grill also offers a variety of sides to round out your meal, such as pretzel bites, loaded potato skins, and fried pickles.
The atmosphere at Stadium Grill is a great place to come and relax after a long day, catch up with friends, watch the game or play a round of GOLF365 (our year-round indoor golf simulator) – we only ask you wipe your hands before picking up the iron… 
Wing Night Thursdays at Stadium Grill is the place to be. Not only do we offer a wide variety of delicious flavors, but our unbeatable deal on wings for 65 cents makes it a must-try for anyone who loves wings. So gather up your friends and head over to Stadium Grill for some of the best wings in Mentor, Ohio – you won't regret it