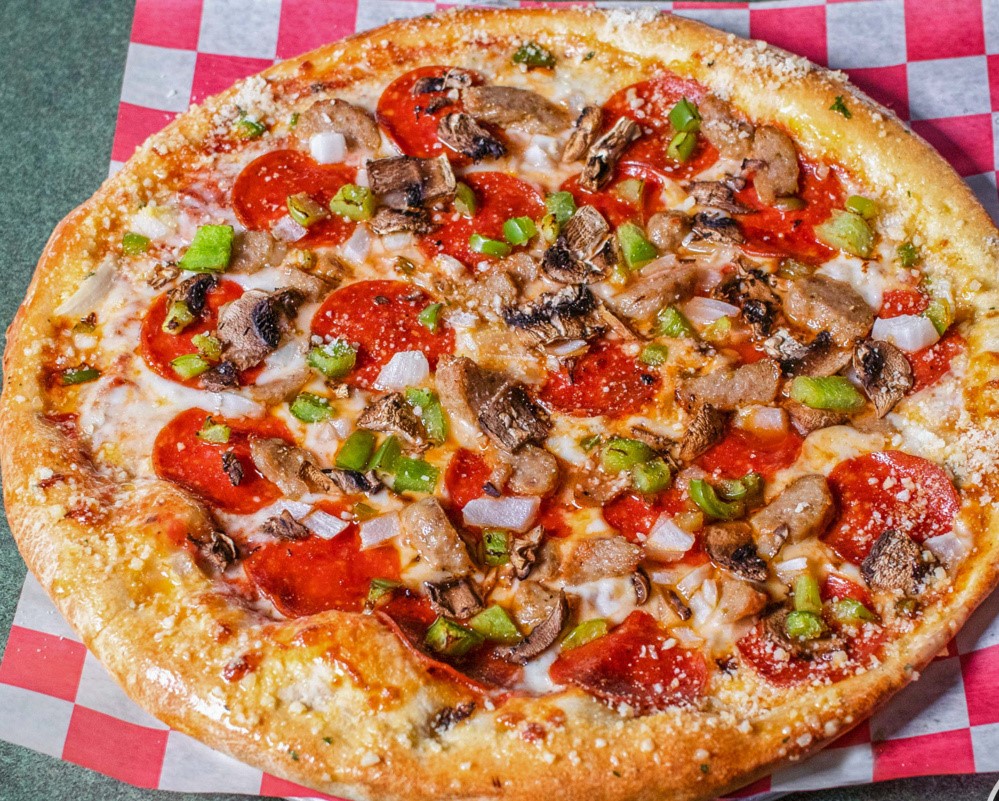 Who Has the Best Pizza in Mentor?
Stadium Grill is a three-time winner of "Best Pizza in Lake County," beating out J's Pizza Market and other restaurants. Our highly recommended pizza house offers a full menu with gourmet pizza, Italian classics, flavorful sides and ice-cold drinks. We offer pizza delivery so the New York-style pizza comes to you.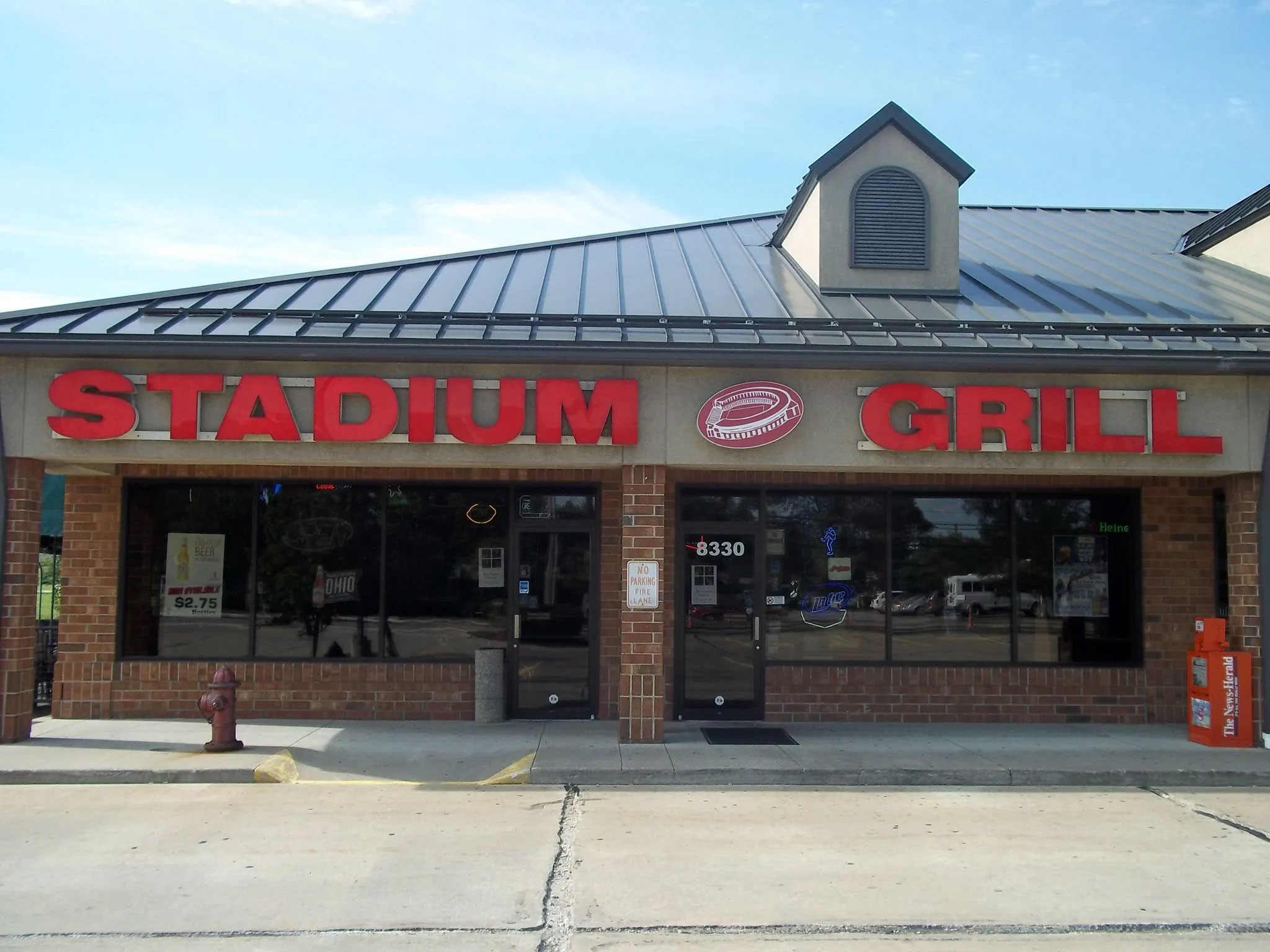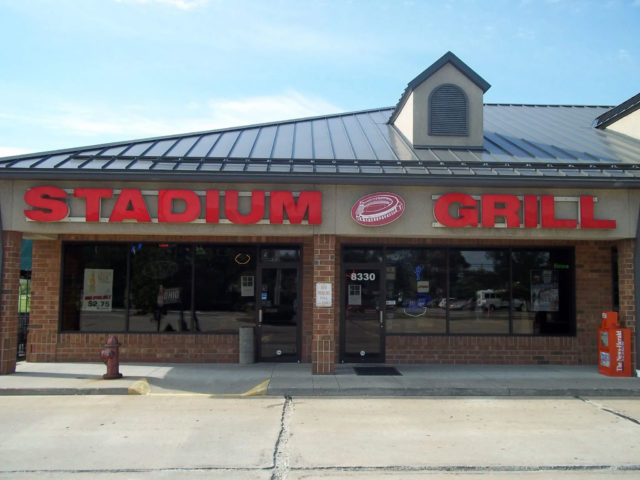 An Award-Winning Favorite Pizza Place
We make our crust with fresh dough every day, then add chopped vegetables, savory meats and piping hot cheese to serve good pizza in Mentor on the Lake.
Our delicious lunch and dinner menu includes:
Deluxe pizza with classic ingredients, such as sausage and pepperoni

Veggie pizza with onions, tomatoes, mushrooms and peppers

The Stadium Special with meat and veggies on a barbecue base

Meat Lovers pizza piled high with sausage, ham, bacon, pepperoni and salami

Zesty Italian with salami, banana peppers and meatballs
You can also customize sheet pizzas with your favorite toppings. Popular choices include a basic cheese pizza, white pizza with garlic sauce and hot-and-spicy New York-style pizza loaded with jalapenos and banana peppers.
Call our restaurant during open hours for pickup and delivery. Ask us how you can save money — you can't beat our tasty menu deals.
Excellent Food at Great Prices
Start with one of our salads with bacon, lettuce, cheese and veggies. For a flavorful meal in Lake County, order a tasty pizza or try one of our other dishes. We offer sizzling burgers, meatball subs, cheesy calzones, flavorful pasta and hot chili bowls for chilly evenings.
Order boneless or bone-in hot wings with your choice of sauce, including spicy BBQ, honey mustard, smoky bacon ranch, Red Right 88 and teriyaki. Pick up appetizers, such as loaded potato skins, fried pickles and pretzel bites, for a meal or snack.
Order Online for Fast Takeout and Delivery
Browse our menu online, then schedule orders so you can get ready for a party or pick up dinner for the whole family. You can also contact us to get great pizza delivered. We offer pizza delivery to Mentor, OH, and surrounding areas, including Cleveland and Willoughby Hills.
We also invite you to visit our restaurant and eat in the bar or dining room. Our excellent service ensures you enjoy delicious food at one of the best pizza places in Mentor, Ohio. Enjoy a slice on the patio, or visit the pub with eight flat-screen TVs, keno and lottery games, and small-town companionship.