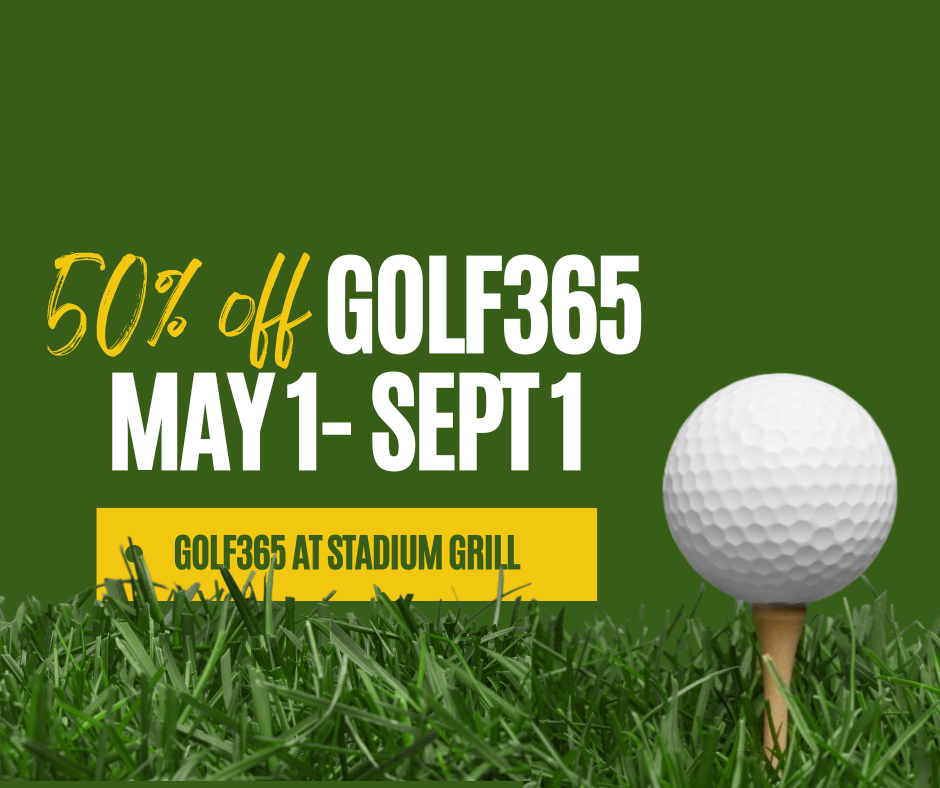 Discover the Ultimate Golfing Experience with Delicious Food and Unbeatable Prices!
Stadium Grill, Mentor, OH's premier sports bar and home to GOLF365, the ultimate golfing experience for enthusiasts of all levels! GOLF365 is a state-of-the-art indoor golf simulator that allows you to practice your golf game, track your swing, and enjoy a relaxing environment away from the heat and crowds of the course.
From May 1st to September 1st, we're offering a massive 50% discount on GOLF365, making it the perfect time to tee off at Stadium Grill.
Summer Discount: 50% Off GOLF365 Rates!
To make your golfing experience even more enticing, we're offering a special summer discount on GOLF365 from May 1st to September 1st. The hourly weekday rate will be slashed from $40 to just $20, while the hourly weekend rate will be reduced from $50 to an incredible $25. Take advantage of this fantastic deal!
The Benefits of GOLF365 at Stadium Grill: Golf, Food, and Fun!
Whether you're a seasoned golfer or just starting, GOLF365 At Stadium Grill offers a unique golfing experience that blends the thrill of the game with the comfort of our welcoming sports bar. Here are just a few of the benefits you'll enjoy with GOLF365:
Practice Your Golf Game

: Hone your skills on various courses and conditions, from beginner-friendly to challenging championship layouts. GOLF365's cutting-edge technology accurately replicates the real-world golf experience, ensuring you get the most out of your practice sessions.

Track Your Swing

: The advanced tracking technology in GOLF365 allows you to analyze your swing in real time, helping you to make necessary adjustments and improvements.

Escape the Heat and Crowds

: Don't let the summer heat or crowded courses ruin your golf game. GOLF365 At Stadium Grill offers a comfortable, air-conditioned environment where you can focus on your game without distractions.

Enjoy Delicious Food and Drinks

: What better way to unwind after a round of golf than with a cold craft beer, crispy wings, and award-winning pizza? At Stadium Grill, you can indulge in mouthwatering dishes while discussing your golf game with friends and fellow enthusiasts.
Don't Wait; Book Your GOLF365 Experience Today!
Don't miss this incredible summer offer – visit Stadium Grill today to experience GOLF365 at unbeatable prices. Remember, the discounted rates are only available from May 1st to September 1st, so be ready to book your tee time SOON.